Learn how we achieve Quality Solid Color Lacquer Finishing!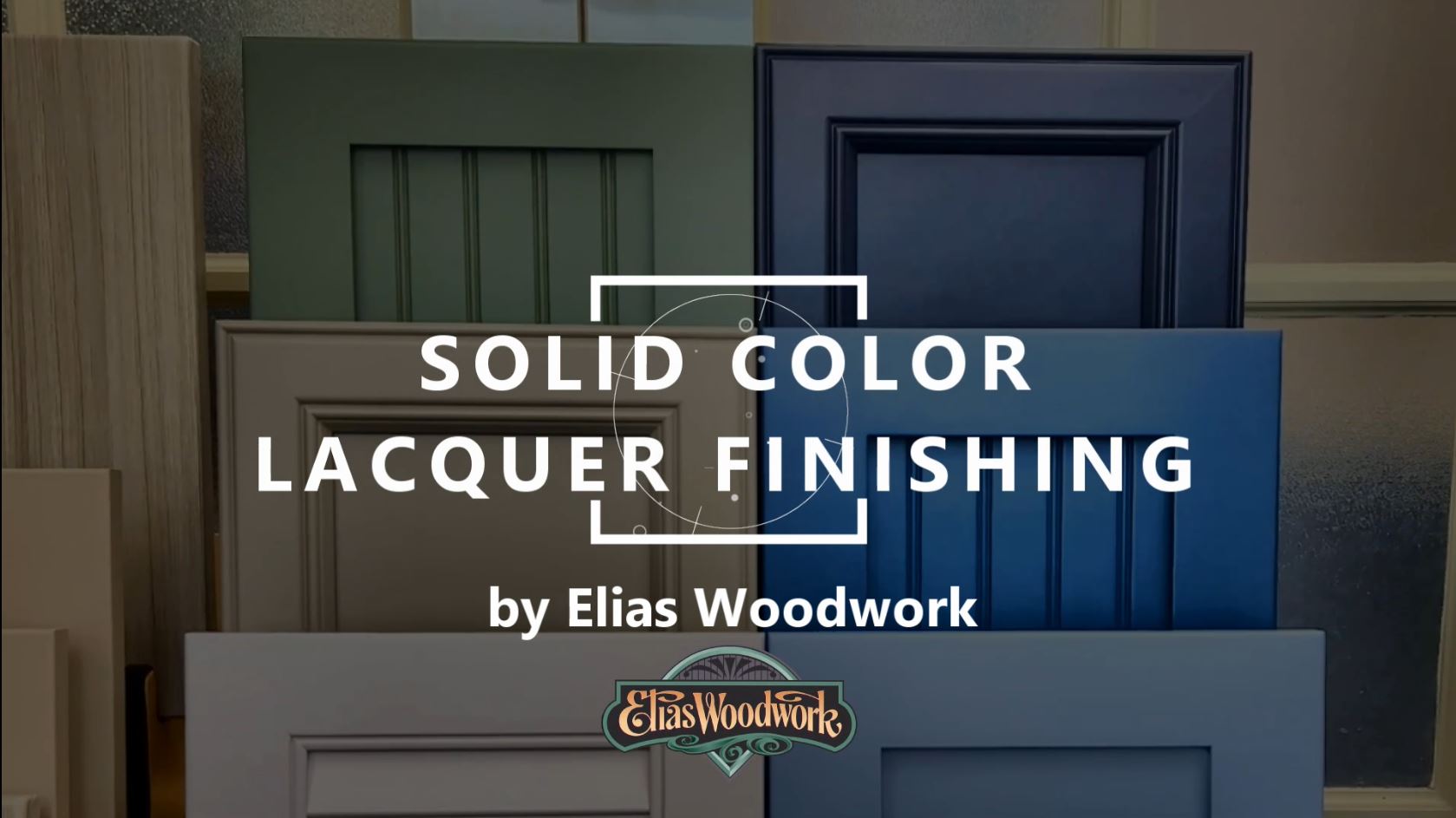 July 12, 2022
Here at Elias Woodwork, we take pride in the quality of our finished products. Between utilizing state-of-the-art equipment and perfecting our procedures, our finishing ensures your wood products will have consistent color with a durable coating that offers protection for years to come.
Watch the video below to learn more about how we achieve our quality solid color lacquer finishing.
Solid Color Lacquer Inspiration Gallery
Get inspired today and look through our galleries featuring numerous trending door styles and lacquer colors available.