Office Hours:
Monday to Friday
8:00 am to 4:30 pm CST

Mailing Address
Winkler & Morden:
P.O. Box 1659, Winkler, MB
R6W 4B5 Canada
Winkler Plant
Location:
275 Badger Ave, Winkler, MB
R6W 0K5 Canada
Morden Plant
Location:
12131 Road 27W, Morden, MB
R6M 1P4 Canada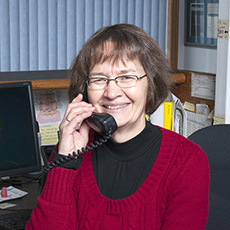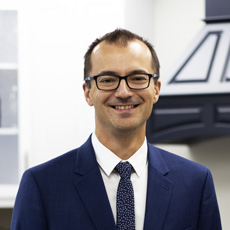 Jeremy Funk
Executive Vice President - Sales & Marketing

Ext. 228

Bio
I began my career with Elias Woodwork in 1998 as a young man without a woodworking passion, but looking for some significant role in the business world. I have served in several positions at Elias over the years, including Job Costing, Order Processing, Production Scheduling, Customer Service, Business Development, Product Development, Software Development and Marketing, all the while realizing more and more what a great bunch of people surrounded me.

I joined the Elias Woodwork Management Team in 2005 and currently have the privilege of leading some great staff on our Sales, Customer Service and Marketing teams. I have witnessed incredible growth in our company over the years and am proud to work alongside each of our extremely passionate management team members. I am also involved with market research and product development, so attending industry events, reading and research, and constantly communicating with customers, partners and vendors is essential. I excel in working with data and statistics, and strongly believe that measurement is the first step to improvement.

I am married to my high school sweetheart and have been blessed with 3 children who keep me very busy and are an absolute joy! I enjoy spending time with family and friends, volunteering in my church, and watching and participating in two of my favorite sports, hockey and motocross. I strive to work hard every day and align my work and life under the will of my awesome God.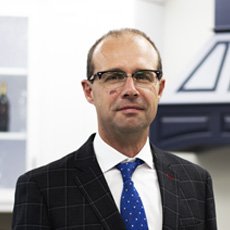 Trevor Wiebe
Executive Vice President - Business Operations
Ext. 223

Bio
I started working at Elias Woodwork during the summer between post-secondary school years in 1992. During that summer I worked the evening shift, 4:00 pm to midnight, and I learned the meaning of the saying "beggars can't be choosers". After that summer I returned to school and completed my schooling, focusing on business administration. I came back to Elias Woodwork after completing school and was given the opportunity to work half time in the office and half time on the shop floor.

Elias Woodwork has always been in constant growth, which brings opportunity or stress depending on one's perspective. I have always chosen to think that this environment creates opportunity. During the past twenty two years the number of staff at Elias Woodwork has grown dramatically and as a result my duties and responsibilities have changed according to the needs of the company. I am currently involved in Costing, Sales and Account Management.

This company has always embraced employees from different cultural backgrounds and I have enjoyed working in this environment. These different cultures have exposed me to perspectives from all over the world, perspectives that have changed how I view the world today. I have also had the privilege of meeting many of our customers from all over North America and I look forward to meeting many more in the future.

On a personal note, I have been happily married to my wife for almost twenty two years. We have four great kids and live here in Winkler. As a family, we enjoy camping in the summer and have made it our goal to see a different portion of North America every year. Our family life currently revolves around church, school and our kids sporting events. As for my personal hobbies, I enjoy the discipline of running and the adrenaline from participating in different marathon events.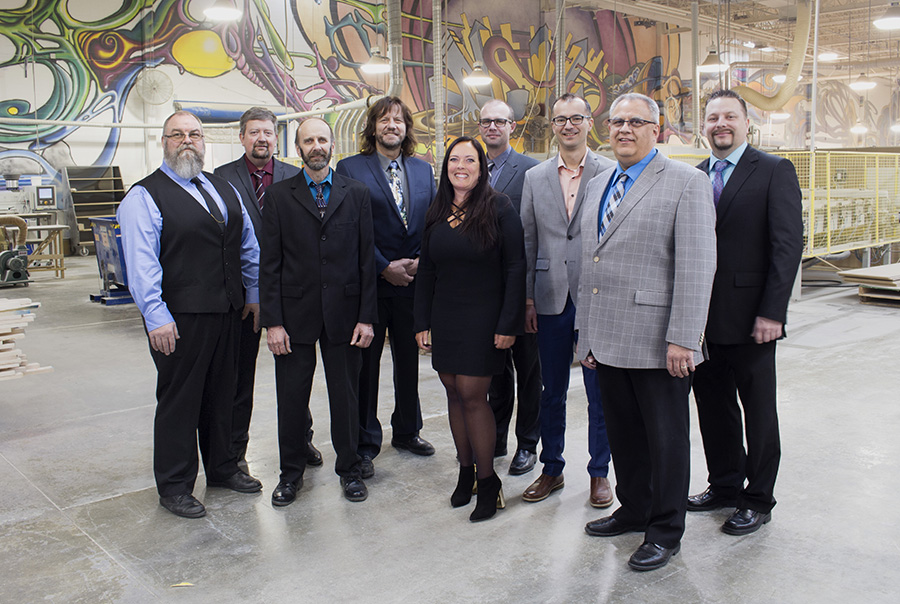 Left to Right:

Randy Dueck – Executive Vice President - Purchasing
John Redekop – Executive Vice President - Procurement
Jake Neufeld – Executive Vice President - Maintenance
Ralph Fehr – President, Chief Executive Officer
Corinne Thompson – CPA, CGA, Chief Financial Officer
Trevor Wiebe – Executive Vice President - Business Operations
Jeremy Funk – Executive Vice President - Sales and Marketing
Gordon Dyck – Executive Vice President - Production
Eugen Klassen - CPHR, LIAT, Executive Vice President - Human Resources