Winning Manitoba Outstanding Business Award!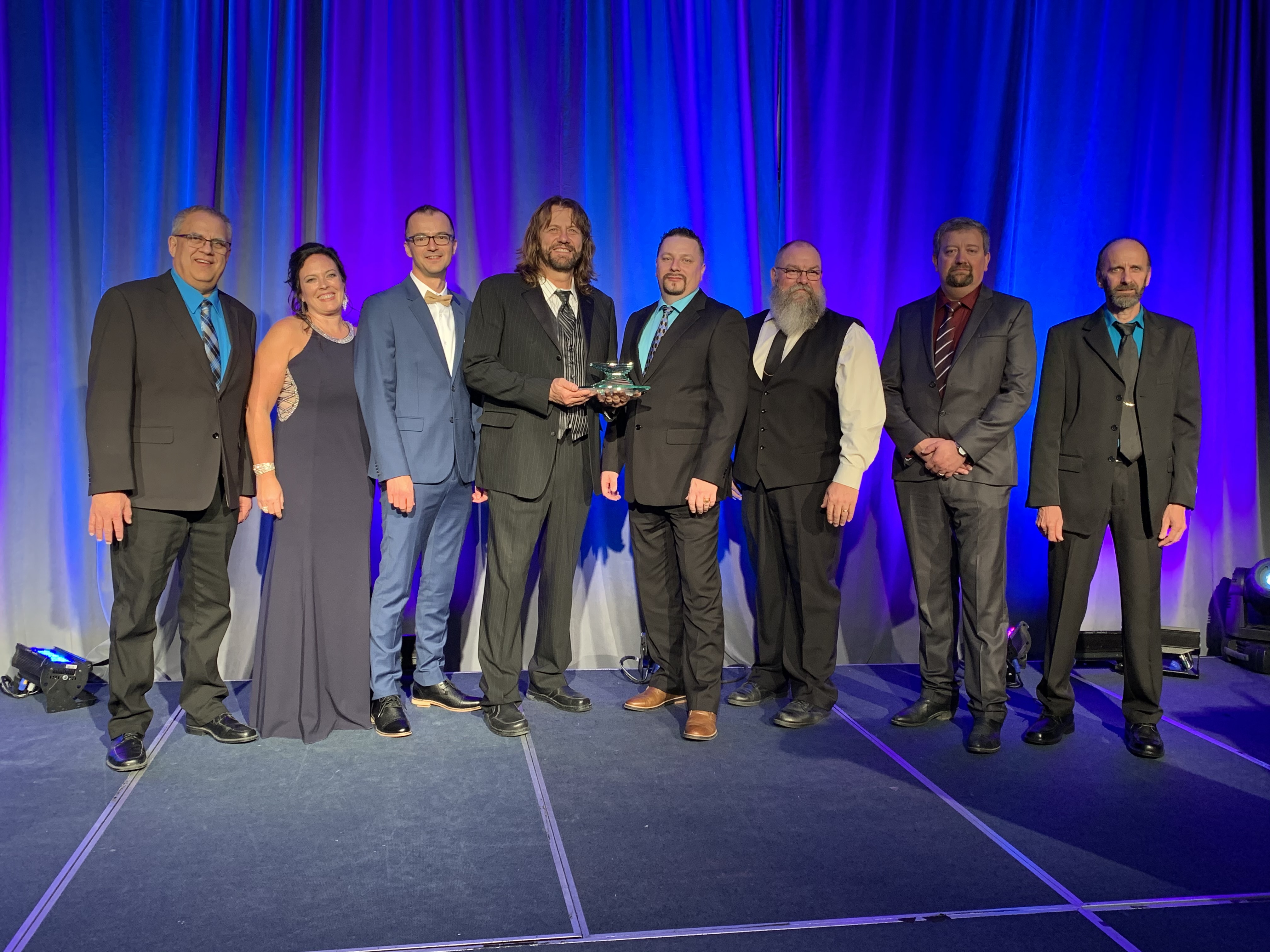 October 29, 2019
We are proud and excited to have been the recipient of the Outstanding Large Business Award at the Manitoba Chamber of Commerce Gala this last Friday. The Manitoba Business Awards are open to organizations of all sizes and sectors in the province, and celebrate community leaders for their accomplishments, investment in the collective well-being, and most importantly, for their commitment to building a better Manitoba.
"These awards provide representatives of our 71 chambers of commerce — and community members from across the province — an opportunity to nominate their business heroes and share inspiring success stories, whether those are about local innovators who demonstrate energy and passion in their pursuits, or the legacy of Manitoba's established, trusted, long-term employers," says Chuck Davidson, Manitoba Chambers of Commerce President & CEO.
We want to thank our employees for all their hard work and dedication to excellence here at Elias Woodwork. They are a valued members of our team and their continued contributions are vital to being successful in meeting our mission, vision and values. All of our company's achievements are made possible because of their individual efforts as well as the efforts of their team members. President, Ralph Fehr said it best when he said, "People tell us we are lucky, but the harder we work the luckier we get. I also know that the more you give away, the more you get". Your hard work is seen all throughout Manitoba, and beyond. Because of you, we are able to grow our business and be recognized for such amazing awards."

https://mbchamber.mb.ca/2019/10/and-the-winners-are-announcing-our-36thmccmba-award-winners/
https://www.pembinavalleyonline.com/local/elias-woodworking-wins-big-at-manitoba-chamber-awards