NEW Stock Sample Doors!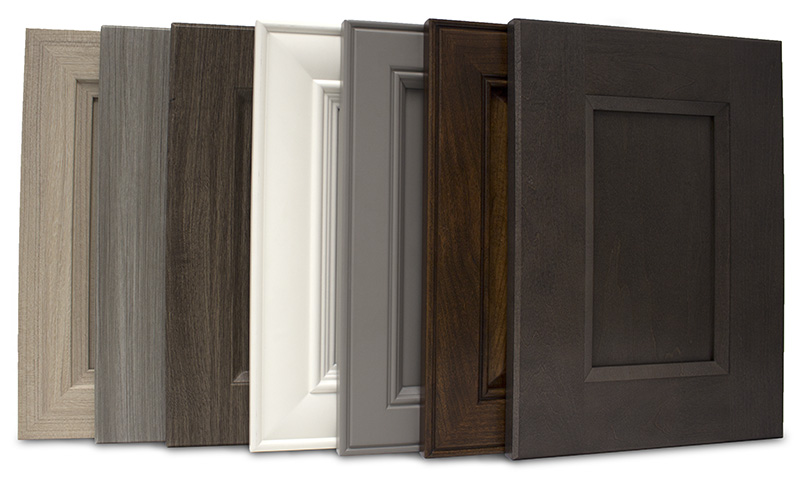 August 14, 2019
We understand that the sales process is often smoother and easier with a physical sample to show potential customers. Having the latest trending door styles and colors is just as important to help them visualize their project. We strive to ensure you have the tools needed to succeed with our products, which means offering the latest and greatest. We are excited to introduce our new
stock sample doors
that include trendy new styles, products lines and colors. We also doubled the available samples from 19 to 36, giving you even more options to choose from. These sample doors provide a diverse representation of our product lines, styles and finishes... wood, thermofoil and laminate in tenon, miter and slab door styles with the latest trending colors and finishes.
We want to get make sure you get these into the hands of your sales staff so
all stock sample doors are offered at deep discounts!
If you have not updated your color samples chains in the last couple years, it would be good to get those updated as well to ensure your customers are seeing the latest color options. Speak to your customer service specialist about sales kit options and pricing. See our
Dealer Aids
for more details on other tools available in the sales process.