NEW 5 Piece Laminate Colors & Door Style!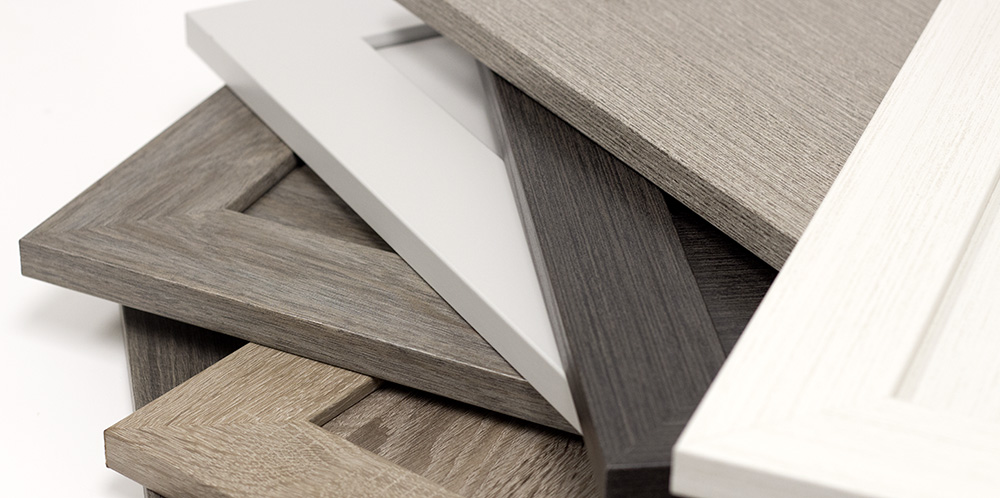 November 5, 2019
We are excited to continue expanding our
5 Piece Laminate (Polyester)
product offerings with the introduction of
10 trendy new colors
including (for the first time) solid color options. Polyester laminate finishes make it nearly impossible to differentiate from real wood with a textured 3D appearance of wood grain. The real wood appearance is further enhanced with a perpendicular grain direction stile and rail construction.
We have recently seen kitchen and bath designs featuring aged wood textures combined with industrial elements and splashes of color. These soft gray and warm tones combined with natural wood grain, make these new colors ideal for any design toolbox. See our
Inspiration Gallery here
for some samples of our Polyester doors featuring our various doors styles and colors.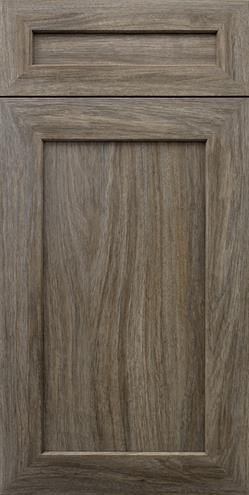 Our
5 Piece Laminate (Polyester)
products use environmentally friendly NEXGEN laminates that offer a permanent antibacterial surface and are Formaldehyde free with no emissions. These features make this product ideal for homes, healthcare facilities, schools, and commercial buildings.
Not only are we adding ten new color options, but we are also introducing a new door style to our gallery. The
Quantum door
features our new
4982
door frame profile and
4981
drawer front profile. This new door style is available in Southwester, Froth of Sea, latitude East, Summer Drops, and White chocolate polyester colors. These colors combine the minimalist look with a touch of elegance. Whether you like a shaker door that is very clean and simple or one that has beautiful 3D texture, our 5 Piece Laminate (Polyester) doors are for you!